What made Ari School of Fitness unique?
We believe in Fitness and Friendship for Life.
Physical fitness is the first requisite of happiness. Combined that with great relationships, consistency, and dedication, we'd have a recipe to Make Life Awesome!
What do you do during your 55-minutes session?
Smile, talk, laugh, and some physical warm ups.
Learn/practice a skill, lift some stuff.
Start the clock, run, jump, lift, throw things around.
Stop the clock, cool down, and laugh a little more.
How do we deliver it?
We combine personal training with small group classes.
Personal Training is the best method for delivering results of health, fitness, body composition, and sports performance to clients. Small CrossFit group classes are best at delivering sustainable motivation, social interaction, and reducing financial cost for clients.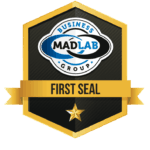 We are the first in Asia and the only gym in Thailand that is accredited by both CrossFit Inc., and MadLab Group, to combine CrossFit and Personal Training successfully! (Ari CrossFit is our official CrossFit affiliated name)
What about pricing? 
There are several ways to get started with us and we would like to determine that through having a conversation or a physical  assessment  to see what you are already capable of. With that said, we may not be the least expensive in the market, but we are  fair, and certainly not the most expensive.
I wanna ask more question.
Really? Thought we covered it all!
Just kidding!
Feel free to leave us your info by clicking Here.
We'll make sure to get back to you and answer you in person.
No robots!